Meditation
This class is taught by:
Maria Del Carmen, is known for her warm infectious smile and beautiful energy that is felt by anyone lucky enough to be in her presence.
Maria Del Carmen has an innate gift of being able to peacefully guide students on a path to finding inner peace and harmony through her inspiring meditations.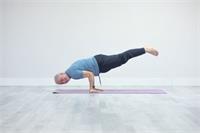 David, is the founder of Energy Yoga and is certified by Yoga Alliance as a E-RYT-500 teacher/trainer (over 5,000 hours of practical teaching experience).
David enjoys many styles of yoga, but is known for dynamic "Dharma Flow," a fusion of Vinyasa and Ashtanga with a Buddhist twist.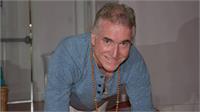 Meditation is included in our Unlimited Membership Packages at no additional cost. No previous mediation experience needed. This is a relaxing class this will help reduce stress and anxiety. Mediation allows us to quiet the mind and see our true self.
"You cannot see yourself in moving water, it takes stillness to see your true reflection." Taoist Quote
Upcoming classes: