200 Hour Yoga Alliance Approved Yoga Teacher Training w/ David Yglesias
This class is taught by:
David, the founder of Energy Yoga is certified by Yoga Alliance as an E-RYT and runs the certified teacher training program at Energy Yoga (RYS). David enjoys many styles of yoga, but is known for dynamic "Dharma Flow," a fusion of Vinyasa and Ashtanga.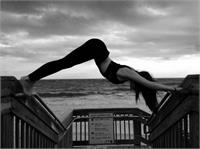 Become a yoga student in all areas of your life, not just on the mat. Join us for the 200 Hour Yoga Teacher training in Doral. Convenient schedule and affordable. Take your practice to the next level.
Ancient wisdom applied to a modern world $2,600


(Early Bird Discount Saves $650 / Sign Up Today $1,950 - $350 partial payment required to hold your spot)
For most people, Teacher Training is a life changing experience. Yoga is a vast ocean of ancient knowledge and experiences. Immerse yourself in yoga. Deepen your yoga knowledge surrounded by other dedicated yogi's in a supported group environment.
Whether you want to become a teacher to be able to share your love of yoga, or you just want to expand your universe of knowledge, this enriching program would be a great opportunity. Classes will be held over 4 months:
This program presents a well-rounded foundation in the following areas:
Yoga history and philosophy. Teaching methodology and practice teaching. Asana alignment, benefits, contraindications, precautions and modifications. Pranayama and meditation techniques. Business aspects of teaching yoga. Anatomy and physiology of the human body as related to yoga asanas. Yoga lifestyle and ethics of yoga practice and teaching (8 - Limbs - yamas & niyamas)Teaching language, including Sanskrit, verbal cues and incorporating class theme Mentoring sessions with David Scott Yglesias the Director of Teacher Training throughout the program.
Upcoming classes: