Energy Healing Circle
This class is taught by: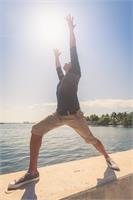 Carlos, is a certified, inspired yogi, that is looking to be of service in his community. He embarked on his yoga journey in 2012.
The lessons learned on the mat have helped him with his physical health, mental peace of mind, and have created a deeper understanding of life itself. He decided to become certified in 2014 to share this healing, peaceful, and calming practice with others.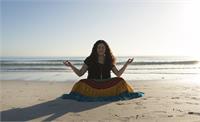 Rackie is an energy healer, spiritual intuitive, angel card reader, Akashic record reader, and spiritual teacher. Her life purpose is to share with others the energy that flows through her so that others can experience healing, allowing them to live to the fullest and to fulfill their life purpose.
Join us for a beautiful afternoon of healing and transformation.
The purpose and intention of the Energy Healing Circle is to create a space where people can gather and receive and share healing in a group setting.
The Energy Healing Circles consists of:
Energy Healing
Intuitive Messages
Angel Card Readings
Aura Clearing and Cleanses (when students volunteer)
Gentle Yoga class led Carlos V., or meditation (while you wait)
All these modalities are intended to facilitate the clearing of blockages in the energy field, to repair and rebalance the energy so that the body can move to its optimal level of balance. When the body is balanced, it is able to access its own ability to heal itself and remain healthy.
The Gentle Yoga Class led by Carlos V., RYT Certified, is a gentle, no-sweat practice, focused more on light stretches, and intended to increase the healing experience: relax, restore, re-energize, and make the body more receptive to the healing energies. Wear yoga attire to the circle if you wish to participate. But do not feel intimidated by this yoga class, it is completely optional, you can always meditate instead.
Though the healing times are shorter in a group setting, the advantages of a group healing is that the energy and intention is heighten, making the healings powerful and meaningful.
The circles are a great opportunity for those who are not familiar with the practice of energy healing to experience it in a safe group setting.
Come and experience peace, love, and healing.
Cost is $30 per person