300 Hour Yoga Alliance Teacher Training
This class is taught by: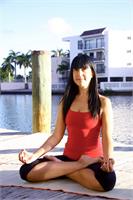 Over 20 years ago, when faced with a life-threatening illness, Sari turned to Yoga as an alternative therapy. Her practice became a vehicle for healing and sparked the need to reach others through the gift of teaching. In 2007 she decided to take a leap of faith and completed her 200 hour Yoga Alliance certification. In the years that followed she completed a 95 hour Children's Yoga Certification and a 300 hour Certification in Gentle Therapeutics Yoga®. She has taught in Miami and in New York and has studied under senior and master teachers such as Daylene Christiansen, Eddie Stern, Marco Rojas, Sharon Gannon and the creator of Gentle Therapeutics Yoga, Allaine Stricklen. Along with teaching alignment focused Vinyasa classes, Sari specializes in teaching children on the Autism spectrum, family yoga, yoga for addiction recovery and therapeutic yoga. Her classes aim at not only healing physical injury and honoring physical limitations but holding space for the self and uplifting the soul. "Yoga is for all, it can open unknown neural pathways, deepen human connection, or it can be a life saving alternative to traditional western medicine".
Her well rounded life experience and sunny disposition bring a unique wisdom, perspective, and charm to all of her classes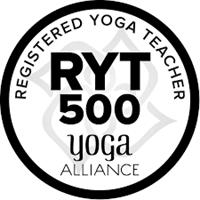 300-Hour Professional Energy Yoga Teacher Training
STARTS SATURDAY – JULY 8th, 2017
With your 200 hour training under your mat, you know the basics to give your students an intelligent and effective yoga class. Now become a leader in the profession and a professional teacher through our 300 hour course, where you will be trained by masters in their specialties.
It's time to define who you are as a yoga teacher and take your teaching ability to a whole new level.
Prerequisite: Graduation from a Yoga Alliance 200-Hour training is required. The course work in this program is 300 hours and will qualify graduates to register with the Yoga Alliance at the RYT-500 level.
Cost: $3,500 (Early bird price $2,900 if paid before 6/8/17)
$350 registration due to hold spot
Meet & Greet with Sari to answer questions - Sat April 15th @ 12:30pm - Energy Yoga
Upcoming classes: